We are the scientifically-based brand consultancy for businesses, social enterprises, high-tech, and startup companies.
We strengthen trust and the ability to generate added value – in both analog and digital realms
Since 2006, we have successfully developed and implemented more than 200 brand and communication solutions for
companies with 3 to 12,000 employees (nationally and internationally).
Prof. Dr. Arnd Zschiesche
TOP REFERENCES FROM 37 INDUSTRIES
OVER 20 YEARS OF EXPERIENCE IN BRAND MANAGEMENT
STRENGTHENING TRUST AND OPTIMIZING VALUE CREATION AS PARAMETERS FOR SUCCESS
DIRECTLY ACCESSIBLE AND 100% ENTREPRENEUR-LED
STRONG TEAM ORIENTATION AND SUPERIOR SPONTANEITY IN ACCESSIBILITY AND RESPONSIVENESS
CONCRETE RECOMMENDATIONS FOR YOUR DAY-TO-DAY BUSINESS AND YOUR OVERALL STRATEGY
REGARDED AS EXPERTS BY THE LEADING MEDIA
Prof. Dr. Oliver Errichiello
The Büro für Markenentwicklung/Office for Brand Development in Hamburg makes brands more controllable. For higher profit margins. For more efficient corporate management. For more effective communication and clarity of image – both internally and externally. To win new customers and keep old ones. To conquer new markets and to be successful in times of digitalization.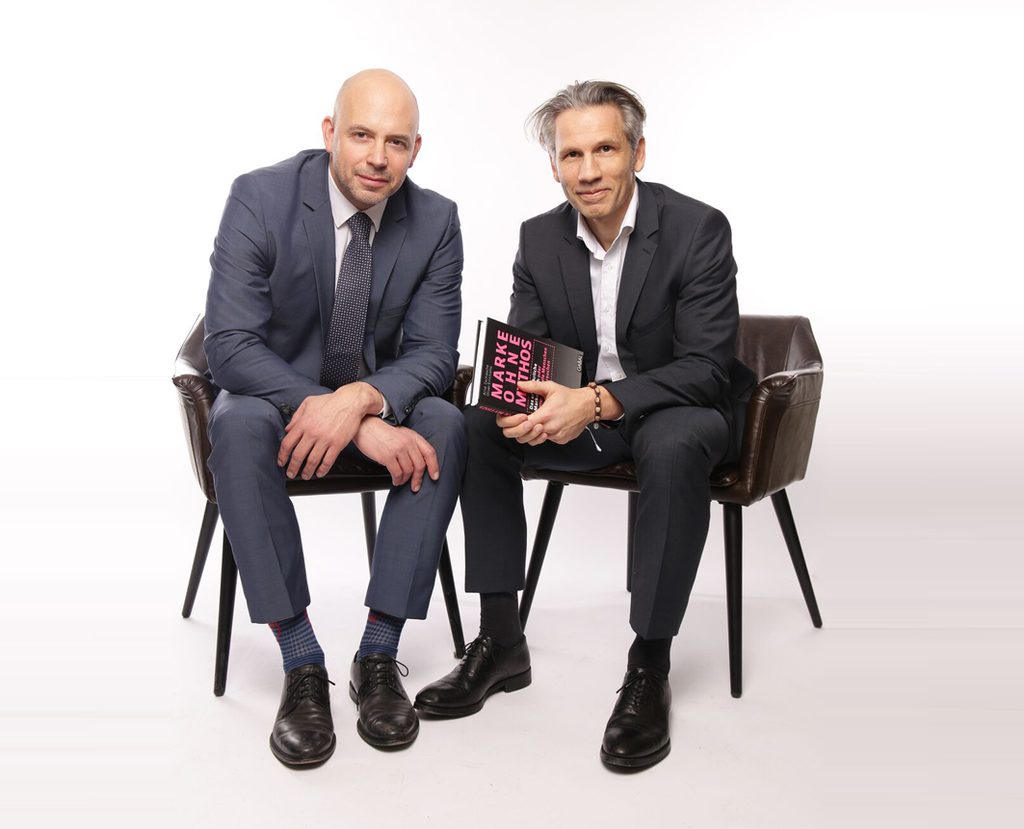 The brand sociologists Prof. Dr. Arnd Zschiesche and Prof. Dr. Oliver Errichiello have many years of experience as international brand consultants and handle all questions concerning the strategic and operational management of brands and their long-term oriented implementation. They are authors with more than 20 specialist and nonfiction books on the subject of brands and share their knowledge in presentations and seminars. They are also regular contacts for renowned German media channels.
Whether for an annual conference, sales training, or employee seminar, Prof. Dr. Arnd Zschiesche and Prof. Dr. Oliver Errichiello elucidate the full potential of a brand – as a duo or as individuals – with a mixture of information and savvy entertainment. Prof. Dr. Alexander Deichsel, the founder of brand sociology, covers the basics of brand management in a unique way in his inspiring presentations.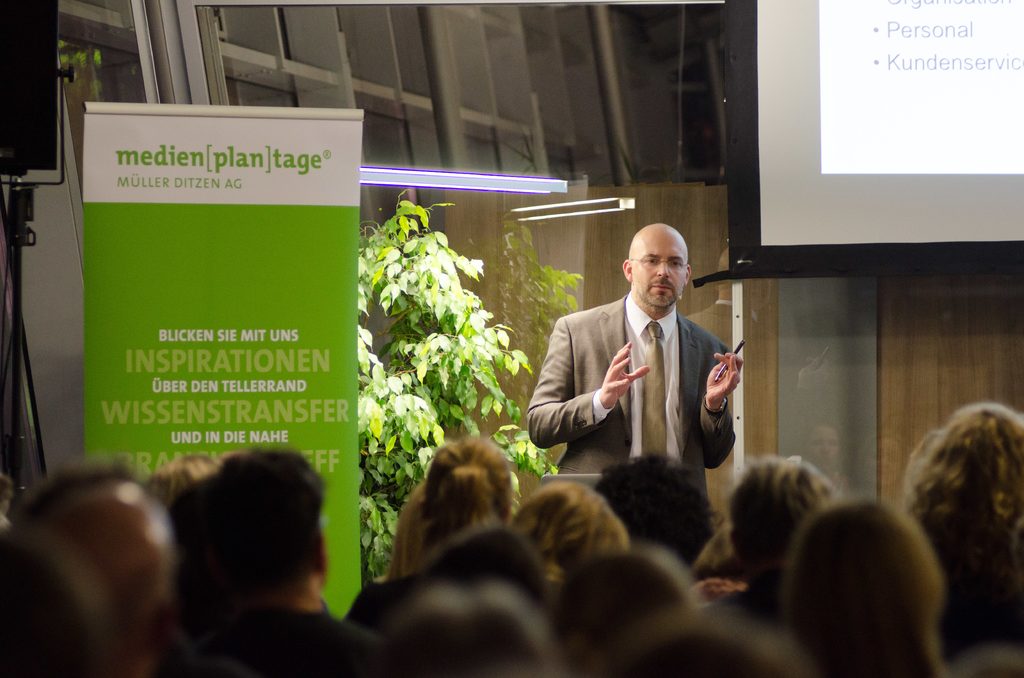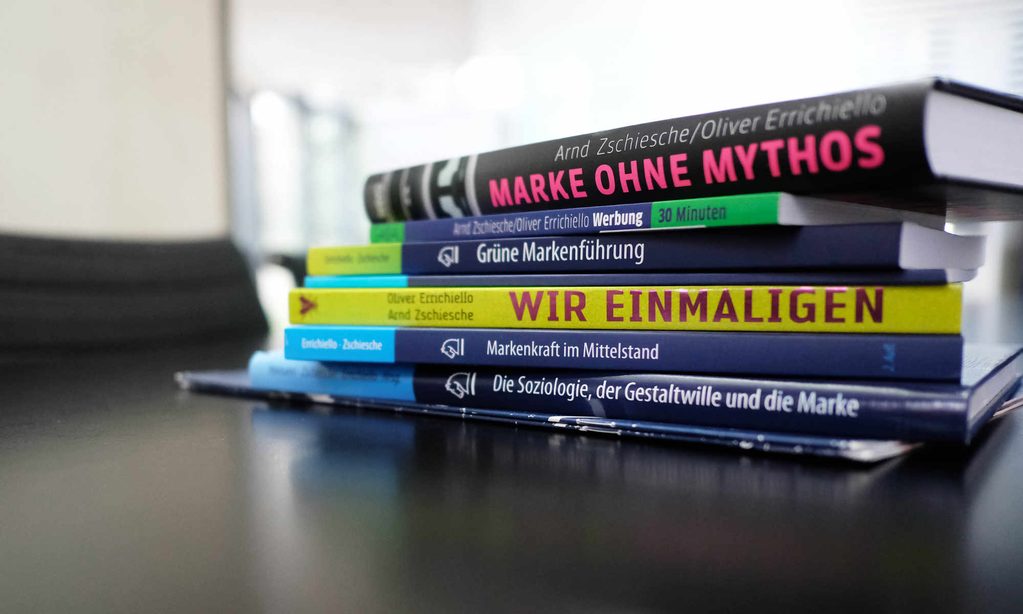 BRAND KNOWLEDGE IN COMPACT FORM
Our book publications convey – in a clear and easy-to-follow manner – how to use your company's accomplishments for branding purposes, how to communicate the benefits of your products in a memorable way, and how to develop a distinctive image.
Als "Der Markenprofessor" und "Konsumphilosoph" äußere ich mich in ARD- und ZDF-Magazinen (u.a. Markencheck, Plusminus) ebenso im NDR (u.a. MARKT) oder beim WDR, SWR, MDR. Zu dem hört man mich regelmäßig im Deutschlandfunk und NDR Kultur.
Ich habe Sozioökonomie und Markensoziologie an der Universität Hamburg und Psychologie an der Université Lyon studiert. Nach meinem Studium arbeitete ich viele Jahre für das Institut für Markentechnik in Genf im Bereich Markenführung und Markenstrategie für weltweit agierende Unternehmen. Daraufhin eine kurze Zeit im Protokoll des Bundestages in Berlin. Nach wie vor beeindruckt von der Kraft der Marke und ihrer bis dato in Europa weitestgehend unbekannten sozioökonomischen Dynamik, zog es mich schließlich wieder zurück in die Wirtschaft.
Ich arbeitete in Werbeagenturen und Unternehmen als Stratege und als Marketingleiter. 2006 gründete ich das Forschungs- und Beratungsunternehmen Büro für Markenentwicklung in Hamburg. Gleichzeitig leite ich das Innovationslabor der Deutschen Seereederei.
2018 wurde ich auf die weltweit erste Professur für Markensoziologie durch die Hochschule Mittweida berufen. Darüber hinaus lehre ich an der Universität Hamburg, an der Hochschule Luzern und der EMBA Hamburg. Gastvorlesungen führten mich nach England, Österreich, Italien, Singapur und Indonesien.