Whether it is a global annual conference, a medium-sized sales training or a manageable staff seminar: Prof. Dr. Arnd Zschiesche and Prof. Dr. Oliver Errichiello illustrate the full potential of brand - worldwide - in a duo or alone in a mixture of information and stylish entertainment.
Each presentation is tailored to the respective cultural and industry-specific patterns with concrete practical examples.
With profound recourse to the sociology of brands, the individual questions of the audience are addressed and allow a view "beyond the end of one's nose" of one's own industry. In order to provide motivation for independent creativity, we speak plainly and clean up "industry wisdom".
WE STRENGTHEN YOUR BRAND POWER WORLDWIDE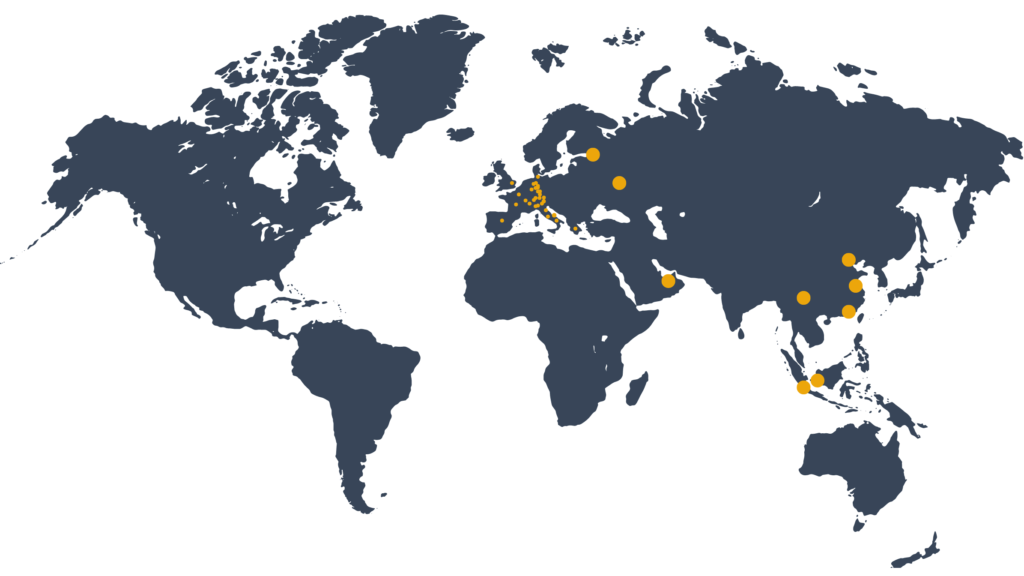 Berlin - Brussels - Dubai - Hong Kong- Frankfurt am Main - Innsbruck - Jakarta - Leipzig - London - Lucerne - Milan - Moscow - Munich - Paris - Beijing - Shanghai - Singapore - St. Petersburg - Stuttgart - Vienna - Zurich